My Team
My Colleagues:  
Scott A. Gajda, Wealth Management Advisor  
Together we strive to develop trusted relationships with each of our clients to help them feel financially secure, enabling them to focus their lives on the areas they are most pasionate about.
Our team of associates is extremely detail oriented and able to identify the complex aspects of personal and business needs analysis.
Through The Network, we have access to a wide array of specialists that offer advanced expertise. Together we create the solid financial framework to help achieve your goals.  
---
Our Staff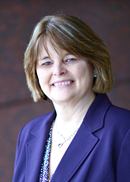 Debera Hansen-Aiken
Debera Hansen jonied the team on March 30, 2015. She has been in the securities business since 1999. She began her career working for Smith Barney. It was there that Debera learned to provide excellent client service. In 2004 she moved to an independant broker dealer, Financial Network. There she continued to provide excellent client service while being an assitant branch manager.As an assitant branch manager, she obtained her securities principal license. This compliance knowledge helps her to not only service clients better, but to help clients understand the vast regulations we are required to follow.